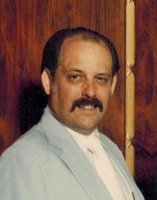 Peter William "Pete" Van Ornum
On, November 11th, 2017 Pete was finally relieved of pain and made his way to heaven. He joined his brother Jimmy, father James, mother Delora, niece Robin Hoof and his good friend Chuck Hartloft. Pete was born on March 26th, 1945 in Camden, New Jersey. As Pete grew up, his family moved around a lot. Around Pete's early teen years, they ended up in Renton Washington. In Renton is where Pete found his love of roller skating and fell in love with Brenda. Pete had started working at the Renton RollerLand. A few years passed, when Pete started dating Brenda. Pete & Brenda married on November 9th, 1968.
Pete worked for Boeing, The State of Washington, and he taught skating lessons at Olympia & Puyallup. Pete loved skating so much, that he wished to have his own skating rink someday. In 1975, Pete had heard a roller rink was for sale in Lynden. He traveled up to see it and fell in love with it. He came home and told Brenda all about it. After discussing it, Pete and Brenda bought Lynden Skateway & Bowl from Gordan Graham. Pete has been a member of the Roller Skating Association for over 41 years.
Pete is survived by his wife Brenda, sister Judy Hoof, and daughters Cindi Maas (Mark), Nikki Callero (Tony), and Terri Johnson (Mark). Grandchildren: Kenny Discher (Jessi), Kara Soles, Josh Callero, Max Callero, Trey Callero, and Violet Johnson. Great Grandchildren: Olivia Soles, Conner Soles, and Keaton Discher. Sister-in-law Janet Asbjornsen, Brother-in-law Dick Yates (Pat), and many nieces & nephews. Also his beloved dog Freckles.
A Celebration of Life service will be held on Sunday, November 26th, 2017 from 10:00 a.m. until 1:00 p.m. at the Lynden Skateway 421 Judson St, Lynden, WA 98264. Please sign the Book of Memories, light a candle and leave your condolences for the family at www.JernsFH.com