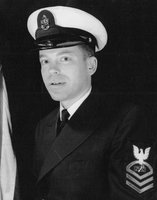 Gordon Anthony
Gordon Wray Anthony died at his home on September 27, 2017. He was 87.
Gordon was born on June 21, 1930 in Ann Arbor, Michigan to his parents, Raymond and Vala Anthony. They moved to Blaine, Washington in 1942 and he then graduated from Blaine High School. Gordon served in the Army during the Korean War and retired from the Navy Reserve as a Senior Chief Petty Officer. He was a member of the American Legion Post 86 for over 60 years.
Gordon is survived by his daughter and son-in-law Julie and Owen Nelson, his son and daughter-in-law Mark and Lita Anthony and his son and daughter-in-law Mike and Robin Anthony, eight grandchildren and one great-grandchild. He is preceded in death by his wife, Joyce and his brother Mark Anthony.
Funeral Mass will be held on Thursday, October 5, 2017 at 11:00 a.m. at St. Anne's Catholic Church in Blaine, WA. Please sign the Book of Memories, light a candle and leave your condolences for the family at www.JernsFH.com