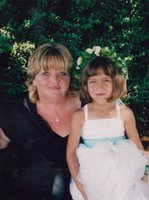 Susan Lynne Martinez
Susan L. Martinez, 52, of Blaine, passed away May 22, 2017 from pancreatic cancer. She was born in Bellingham on August 28, 1964 to James E. Hicks and Linda S. Seholm. She graduated from Meridian High in 1982 and BTC in 1997. On September 19, 1998 Susan married the love of her life, Catarino Martinez. She enjoyed spending time with family and friends, watching her grandchildren's events, listening to rock music, and playing the slots at the casino. Susan had a very generous heart, she was always putting others needs first. She had a wonderful sense of humor, strong feisty spirit and protective nature. She had worked for Dean Foods, Barlean's Organic Oils, and more recently co-owned and operated the Snow Shack in Birch Bay, with a close friend.
Susan is survived by her husband of 19 years Catarino Martinez; daughter Natasha Martinez (Drew Trepanier) of Bellingham; three grandchildren, Hailey, Cloverlyn, and Olyn of Bellingham; father Jim Hicks of Bellingham; brother Dan Soderberg of Bellingham; sister Kristy (Ken) Meck of Ferndale; and her loving nieces, nephews and numerous other relatives. Susan was preceded in death by her mother Linda Seholm and son Brandon Martinez.
In lieu of a funeral, Susan chose to have a party to celebrate her life with family and friends prior to her passing. She was extremely grateful to have this time with her loved ones. Please sign the Book of Memories, light a candle and leave your condolences for the family at www.JernsFH.com